Rock'N'Roll
Hair Design



By Dawn
503.708.5847
---
Hey! Hot Rodders!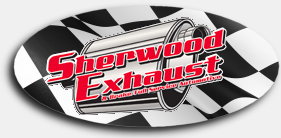 Click Here
---
Attention Vocalist!
Try one of these and you'll be quoting

Will Smith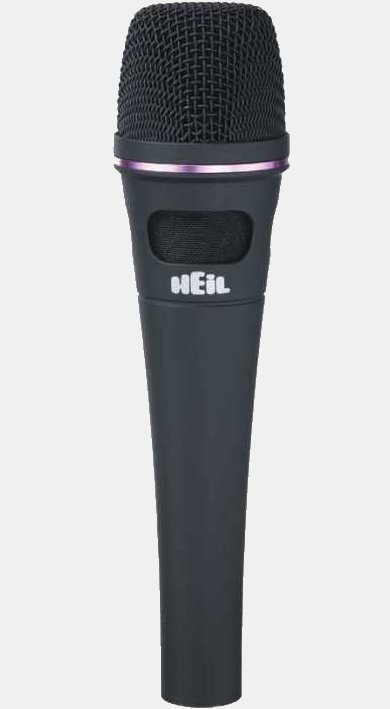 The Heil Sound PR 35 is the best on stage vocal mic for the money you'll ever use!
read more...
CLICK HERE

to join our eMailing List. Receive timely reminders of when and where Probable Cause will be playing. No spam, no tedious newsletters or other unwanted email, just performance announcements - That's all.
Friday, July 15, 2022 • 8:00pm to 11:00pm



Catfish Lou's • 6540 SW Fallbrook Pl. • Beaverton, Oregon 97008 • (971) 317-2919
You asked for it, You Got It!
We're going out on a limb, but it's just for you.
Going back to when Catfish Lou's was in Northwest Portland, I believe in the old Slabtown building, people would ask us, "Why don't you play at Catfish Lou's?"
The answer was, at the time, Catfish Lou's was really geared toward Blues, Funk and Soul music and we were staying pretty busy where we were. Then Catfish Lou's moved to Beaverton and so did Covid-19. Talk about a tough break!
With Catfish Lou's in Beaverton and Covid-19 vading into the distance, we figured we'd give it a go. So c'mon out on Friday, July 15, 2022 at 8:00pm and see what happens. I think you'll like it!
Music starts at 8:00pm • Friday, July 15, 2022 • Be There!
Celebrating 35 years of Rockin' the PNW!
Friday, July 22, 2022 • 8:00pm to 11:30pm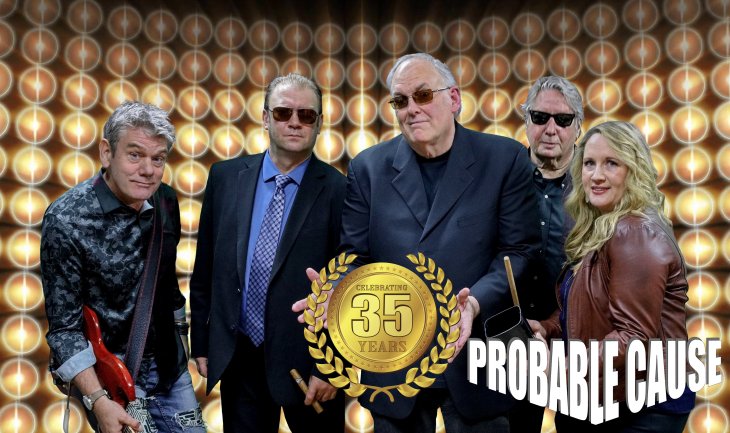 At The Garages • 17880 SW McEwan Rd, Lake Oswego, OR 97035 • (503) 941-9139
Ok guys, this is a big deal! 35 years ago, I put a band together with some very good friends, who were also pretty fair musicians. Since then, many outstanding musicians have come and gone, but Probable Cause is still alive and well and still cranking out great danceable Rock'N'Roll!

On Friday evening, July 22nd, 2022 we are having a 35th Anniversary Celebration at, 'At The Garages', at their new location in Lake Oswego!

The new facility is amazing and this is an amazing accomplishment we are celebrating. Probable Cause has been actively playing all around the Pacific Northwest and just a little beyond for 5 times longer than The Beatles were together. How's that for putting things in perspective? We would be thrilled if you could come celebrate with us! Probable Cause will be performing from 8:00pm to 11:30pm. It should be a blast!
Probable Cause has just received The Bash Loyalty Award. This may not seem like a big deal, but it is to us. We have gone through some tough times in the last few years and support from The Bash (GigMasters) has been instrumental in keeping the boat afloat.

We certainly appreciate their help and thank them for promoting us. Below are a few of the 5 star reviews Probable Cause has recieved from clients of The Bash.
Amazing review from Super Woman Renee in Astoria, Oregon. You can also see it at



Thank you Renee for the fantastic party. I hope your husband knows you're the present!
Fantastic review from the Mother of the Bride in Sandy, Oregon. You can also see it at



Thank you Patricia, Brian and Kellie - All the best!
A wonderful review from new friends in Sisters, Oregon. You can also see it at


Thank you Brettney and Drew - All the best!
A fantastic review by some new friends in Canyonville, Oregon. You can also see it at



Thank you Dawn and Craig for the great review!
A great little review by our friends at Entercom / KGON Radio. You can also see it at



Be prepared to
"Dance 'til ya Drop!"
To keep up with us, you'll want to go to our
Schedule
or
'What's up'
page to check out other up coming gigs!
---
If you're thinking about a family gathering, Wedding Reception, or just a brawl with your buds this summer, add a little PROBABLE CAUSE to the mix and really put some life into your event.
Booking PROBABLE CAUSE is easier and probably a lot less expensive than you may think. When you think about all the things you can buy for your party, you'll realize that nothing compares to what live Rock'N'Roll can bring to the party! It is truly the best bang for your party buck.
PROBABLE CAUSE is a local, Portland band that's been around since 1987 Rock'N the house! Give us a call or drop us an email. The email address and phone numbers are at the top of this page. We hope to hear from you soon!