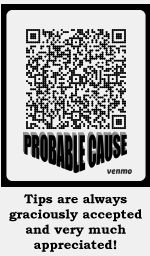 Scan or tap the QR code to tip - Thanks!
Rock'N'Roll
Hair Design



By Dawn
503.708.5847
---
Hey! Hot Rodders!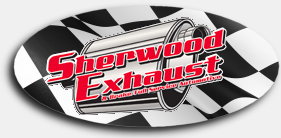 Click Here
---
Attention Vocalist!
Try one of these and you'll be quoting

Will Smith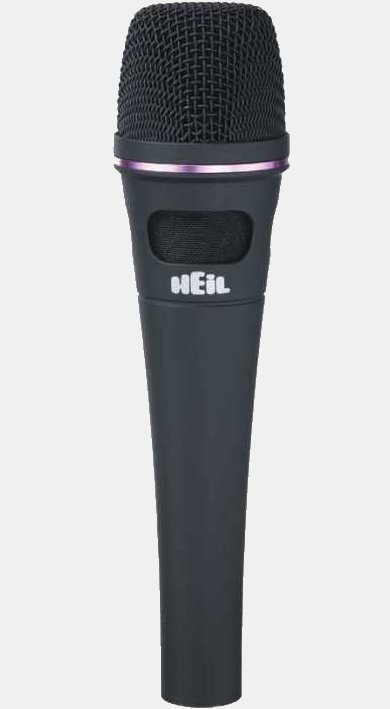 The Heil Sound PR 35 is the best on stage vocal mic for the money you'll ever use!
read more...
CLICK HERE

to join our eMailing List. Receive timely reminders of when and where Probable Cause will be playing. No spam, no tedious newsletters or other unwanted email, just performance announcements - That's all.
Saturday, October 7, 2023 • 7:00pm to 11:00pm



Tigardville Station • 12370 SW Main St. Tigard, Oregon 97223 • (503) 639-8379
Welcome to Tigardville!
On Saturday, October 7, 2023 Probable Cause will be inside at Tigardville Station!
Probable Cause played as a 4 piece At Tigardville Station on Friday, September 15th. I think I'm safe in saying, everyone had a pretty good time. There was a big crowd and a lot of very enthusiastic dancing. We loved it!
We had such a great time we're going to do it again on Saturday, October 7th, inside and with all 5 of us. I'm certain it will be a blast!
All is good, and we're still keeping the Rock'N'Roll flowing!
We hope you'll join us! Come prepared to dance!
Music starts at 7:00pm • Saturday, October 7, 2023 • Be There!
Probable Cause has just received The Bash Loyalty Award. This may not seem like a big deal, but it is to us. We have gone through some tough times in the last few years and support from The Bash (GigMasters) has been instrumental in keeping the boat afloat.

We certainly appreciate their help and thank them for promoting us. Below are a few of the 5 star reviews Probable Cause has recieved from clients of The Bash.
On August 5, 2023, we traveled to Condon Oregon for thier annual Artisans Market, Concert & Street Dance. Our host K'Lynn gave us this review. You can also see it at


---

Review by K'Lynn L.

Fantastic performance. Great communication prior to the event. Highly recommend.

Thank you very much K'Lynn. We had a great time and got to meet some very fun people!
We were honored to play for an amazing couple's Anniversary Party on August 13, 2022. They gave us this fantastic review. You can also see it at


---

Review by Daniel S.

What an awesome band! The night was beyond our expectations Probable Cause is more than just great music, they are fantastic people who treat you like you have been friends for years. We had so many positive comments from our guests for our 40th anniversary party at our ranch! Everyone said that the band was amazing awesome talented Greg Dawson is so nice to work with and accommodated our special request song. Phil on bass is amazing with incredible skill and soaring vocals and harmony. Kenny Bratz on drums put on a clinic for drumming perfection. Swiggy on lead guitar was stunning his Van Halen lead was awesome. Melinda, what a talented singer and musician. !!

Thank you Dan and Christine. We look forward to your next Anniversary!
Amazing review from Super Woman Renee in Astoria, Oregon. You can also see it at



Thank you Renee for the fantastic party. I hope your husband knows you're the present!
Fantastic review from the Mother of the Bride in Sandy, Oregon. You can also see it at



Thank you Patricia, Brian and Kellie - All the best!
A wonderful review from new friends in Sisters, Oregon. You can also see it at


Thank you Brettney and Drew - All the best!
A fantastic review by some new friends in Canyonville, Oregon. You can also see it at



Thank you Dawn and Craig for the great review!
A great little review by our friends at Entercom / KGON Radio. You can also see it at



Be prepared to
"Dance 'til ya Drop!"
To keep up with us, you'll want to go to our
Schedule
or
'What's up'
page to check out other up coming gigs!
---
If you're thinking about a family gathering, Wedding Reception, or just a brawl with your buds this summer, add a little PROBABLE CAUSE to the mix and really put some life into your event.
Booking PROBABLE CAUSE is easier and probably a lot less expensive than you may think. When you think about all the things you can buy for your party, you'll realize that nothing compares to what live Rock'N'Roll can bring to the party! It is truly the best bang for your party buck.
PROBABLE CAUSE is a local, Portland band that's been around since 1987 Rock'N the house! Give us a call or drop us an email. The email address and phone numbers are at the top of this page. We hope to hear from you soon!